Case Study | Lean & Agile
How might we validate the business idea of a promising spin-off from academia within three months?
The Starting Point
Robert and Stephan are both scientists and had worked at the Helmholtz Centre for Environmental Research to help the agriculture sector adapt to climate change. I can't disclose the details of their solution, so bare with me if parts sound a bit vage. I can say that much: They had developed a smart model to analyze and predict how draughts would affect the soil. Now, they wanted to find out, if and how their model could be used 'in the real world' to make life easier for farmers.
They successfully applied for the Helmholtz Field Study Fellowship – and we had three months to collaborate.
Set the Stage
Besides stalking each other on the internet, we did not know each other, so I wanted to sneak a bit of project time, to get to know each other and what we can and cannot do. We were spread between Berlin and Leipzig, so all that happened remotely. Once we gained trust in each other, we defined the goals and desired outcomes of the collaboration and planned the project structure and working mode.
Sprint 1: "Is there a problem to our solution?"
In our first phase (or sprint as agile people call it), we dived into the existing solution and mapped out assumptions that have led us to assume there is a business opportunity in the first place. We circled the most critical ones and made a plan to validate them.
We then found potential customers and collaborators to run interviews with. To plan these conversations and synthesize them later on, we combined the job-to-be-done framework, the forces of progress and the value proposition canvas.
Sprint 2: "How might we found a business around this?"
Once we had done an initial conversion of research, we looked at the competition. Through interviews and online searches, we developed their value propositions and contrasted Crop Insurance with it.
Then we headed over to the business model canvas to ideate and compare different possibilities around target users, key product, partners and revenue models.
In parallel, the team ran more interviews and fueled the results into the process on the fly.
Sprint 3: "How do we explain ourselves to others?
In the last phase, we discussed whom to talk to next to get this forward.
To come up with a catchy 3-min explainer video, we defined potential audiences and the main messages to convey. The team created a storyline and used to moovly to craft a mini movie.
I hope to be able to share the final result soon here, it's still in the org-internal review process.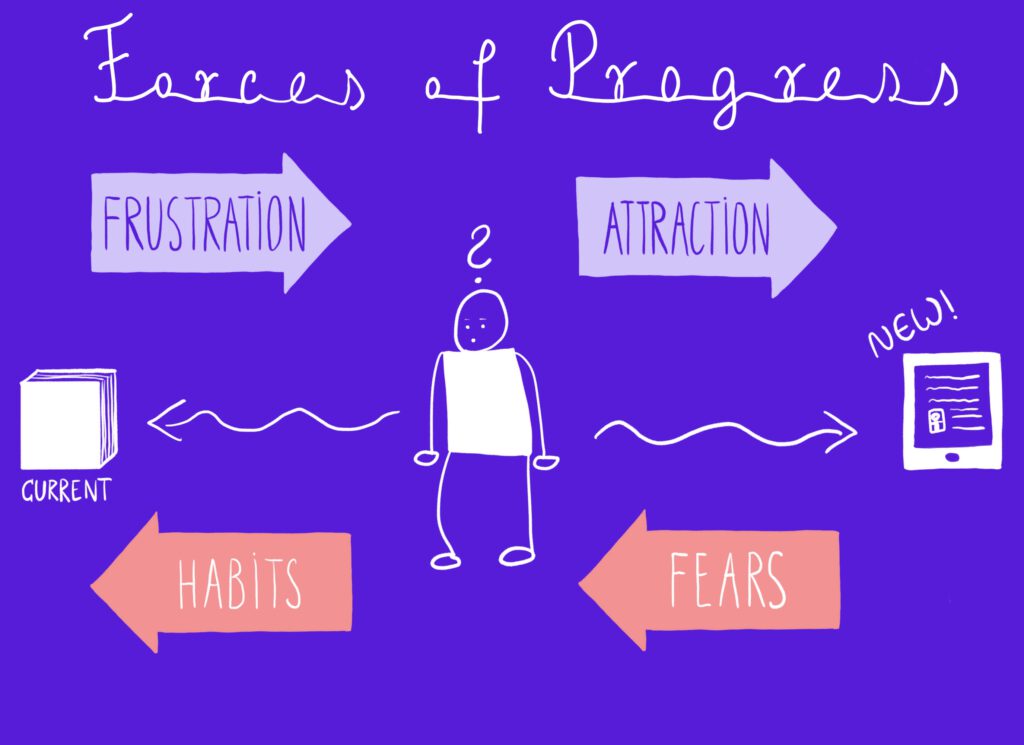 I have also provided this type of support to several other start-ups or organizations, e.g.
Supporting Kareem and Tobias to work on VSF Loop during their Field Study Fellowship
Supporting the team behind Flaneur Magazine to grow as a team and come up with creative ways to sustain their venture.
Working with a big Horizon2020 consortia on a way to commercialize their platform opin.me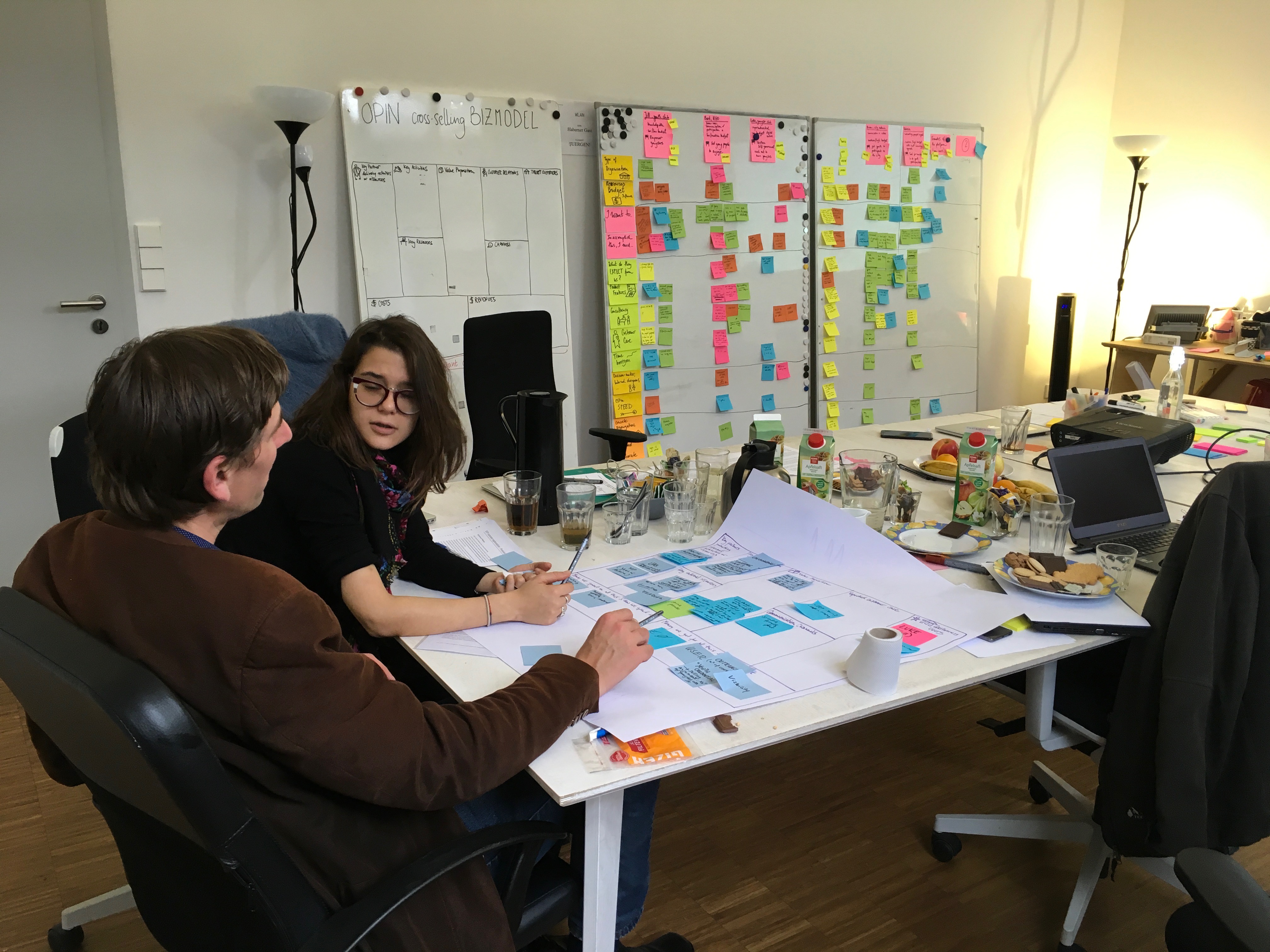 Feel free to schreib mir to learn more about any of these projects.
Or have a look at my Kompetenzen to learn more about my competence around lean and agile project management.