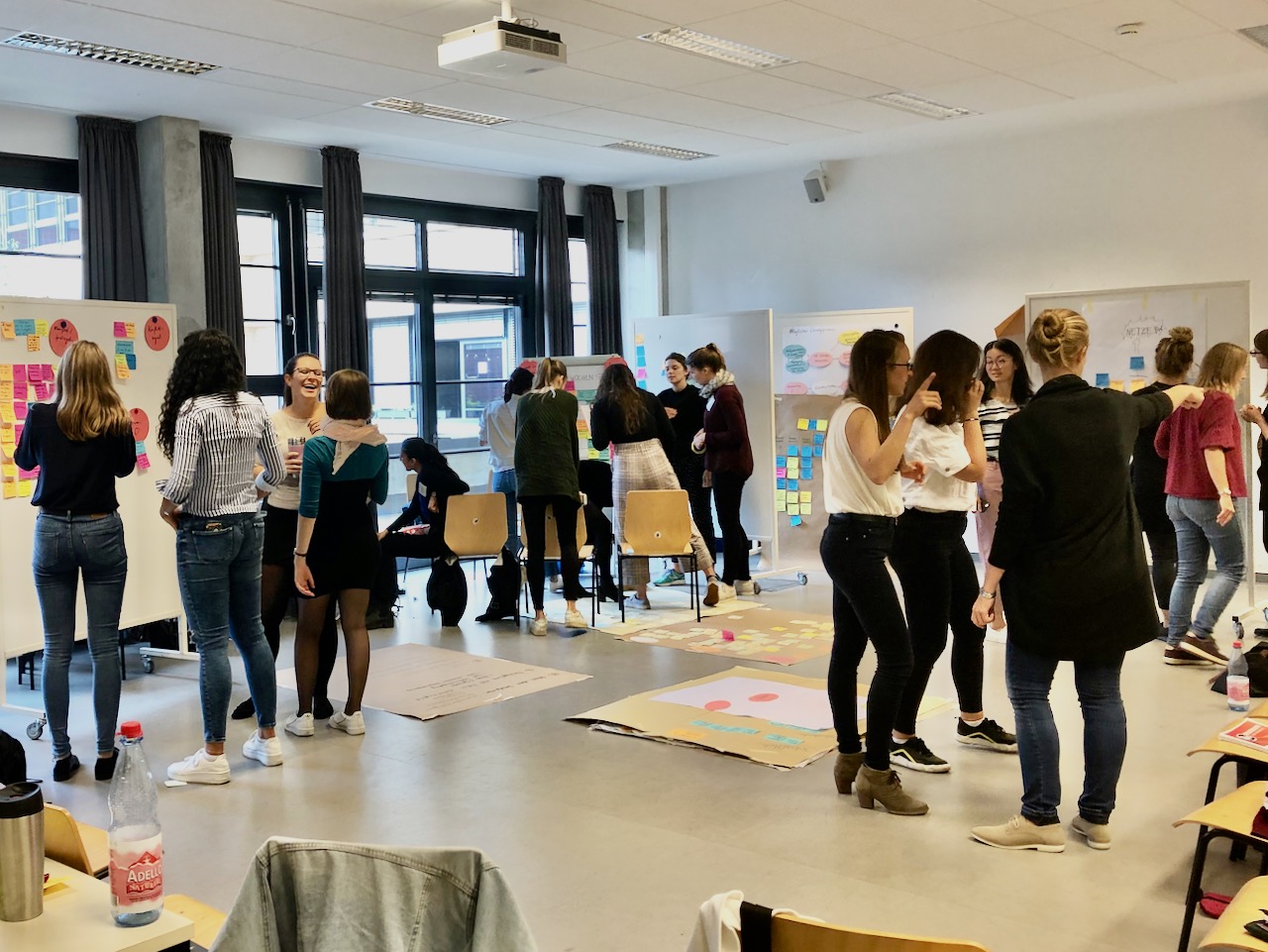 Case Study | Experiential Learning
How might the Femtec Innovation Lab turn into an empowering project for stipends and case contributors alike?
Femtec is a scholarship program for female STEM students. These women pursue degrees dominated by men and the program is part network-building, part training of leadership and innovation skills nifty to thrive on the job market.
The Innovation Lab is the heart of the program: One of the nine partnering tech giants provides an open task from their R&D department and a cohort of +- 25 stipends has four months (alongside studies) to get to the bottom of it together.
The challenge: The students come from various backgrounds, hardly know each other, live all across Germany / Switzerland and the only reward for the whole effort is the vague promise of an essential learning about how innovation really works.
As project coach, I advise the corporation for one part, from specifying the task to good practices around supervision and guidance throughout the project. The greater part of my work, however, consists of coaching the stipends in a way that they perceive the innolab as a challenging and at the same time worthwhile venture for them, in which they gladly invest one day per week during their already busy semester.
I first spend a kick-off week with the stipends. After that, we touch base on a bi-weekly basis and then make time for longer coaching sessions half-way through the project and before the grand finale:
1: The Kick-off Week
To initiate the project, we have four full days together, and I structure these around four topics:
PEOPLE
The stipends are always eager to start right away with the challenge, but I arrange several formats, so that they first get to know each other as individuals, and share their strengths, motivations and vulnerabilities reciprocally. Only once a trust baseline is established, we co-create working groups within the team.
INNOVATION
After we met with the case contributor, we take time to deconstruct and reconstruct the given challenge. Depending on the ask, I share R&D frameworks like Design Thinking or Lean Start-up, acquaint them with innovation jargon and demonstrate tools like Job-To-Be-Done. And: given their diverse backgrounds, I make space for peer-to-peer learning to harvest what is already in the room.
PROJECT MANAGEMENT
I start on a meta-level and describe how project management and the degree of innovation are linked. We then gradually descend through the innovator's mindset, agile vs water-fall and ultimately decide on processes and software tools to plan and execute the project.
COLLABORATION
Throughout the week, I establish rituals like check-ins and -outs, the introduction of the Fail Award, and substituting big discussion rounds with simultaneous content-creation or distributed dialogues. Before the week ends, I share a few more concepts to foster harmonious cooperation such as non-violent communication and promote the creation of a Team Playbook.
There is usually an interim presentation to the case contributor. Around that time, I coach the stipends on how to present work-in-progress and getting productive feedback. Again depending on the challenge, I share methods and tools for ideation, prototyping, setting up experiments or business modelling for the next project phase. And I support them in setting up their first retrospective, and help resolve conflicts if necessary.
Close to the end of the project, I provide guidance on creating a great slideshow and pitching like a pro.
We then conclude with a longer retrospective to harvest individual and collective lessons learnt, give each other appreciative feedback and think of ways how to continue to grow together after the project is concluded.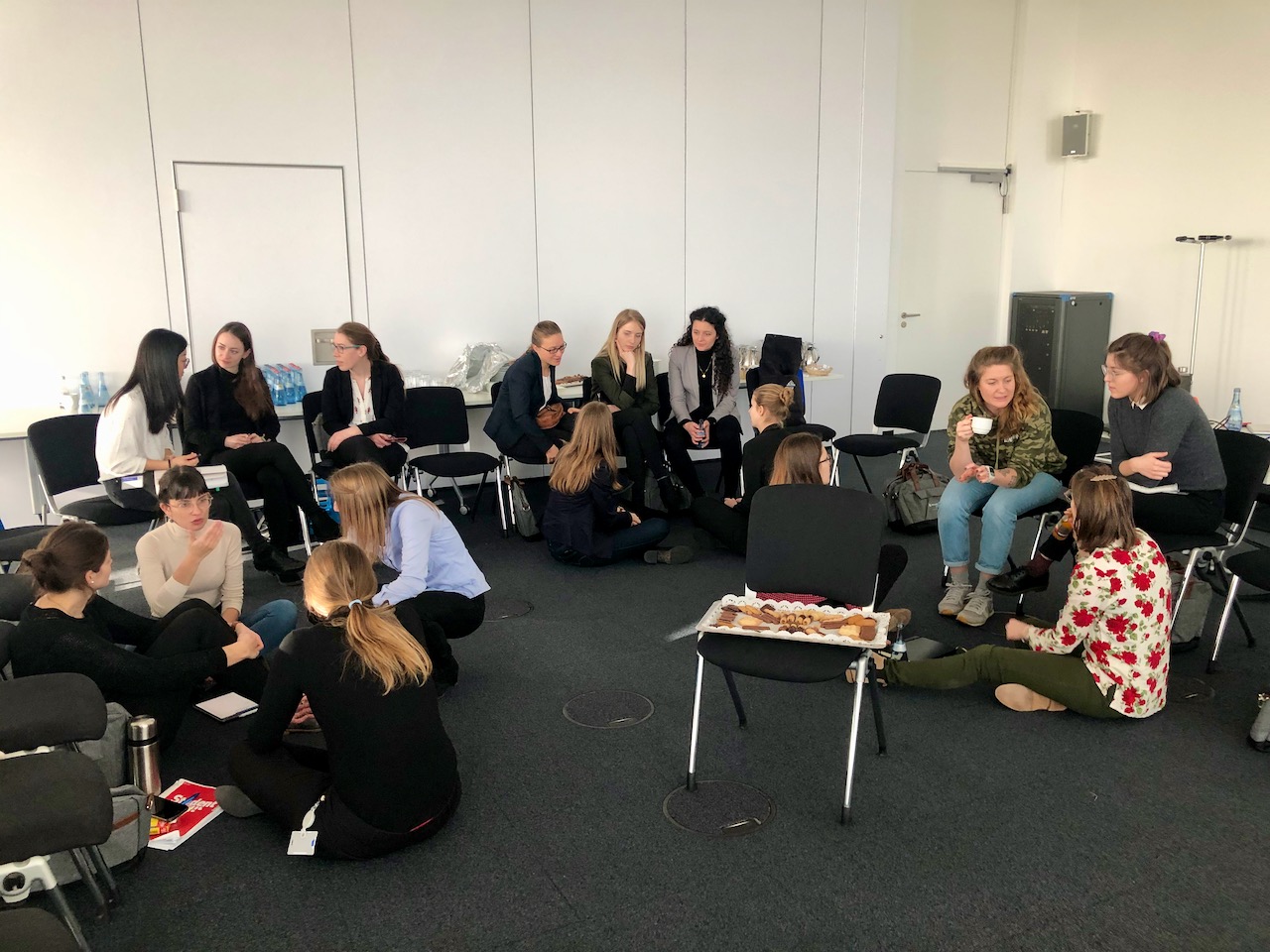 I have been running this Innovation Lab for three years now. It started off with a kick-off IRL, went completely remote when Corona hit the planet and is now gradually becoming a hybrid format. I collaborated with the corporates EnBW, ZF, Telekom, ABB and Danaher and got the chance to coach 127 women on their path.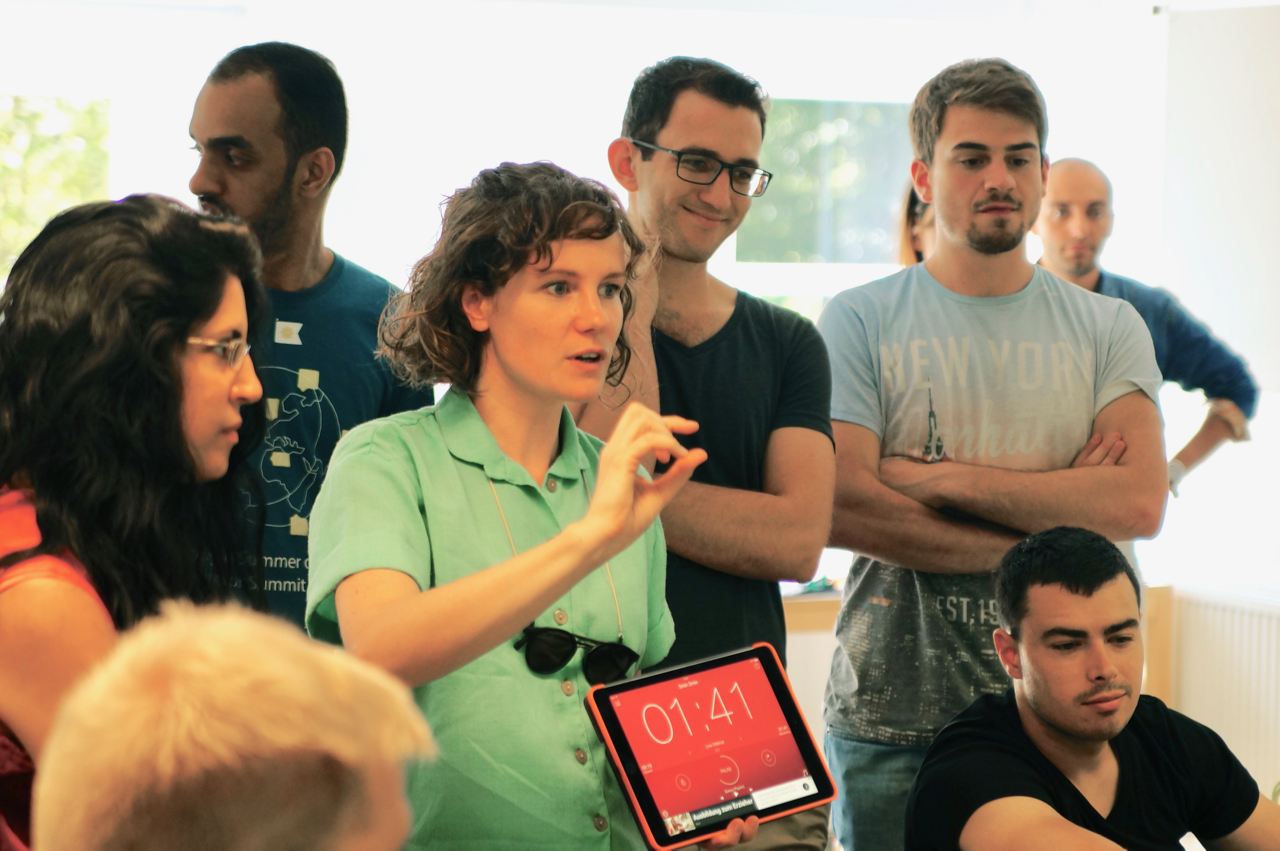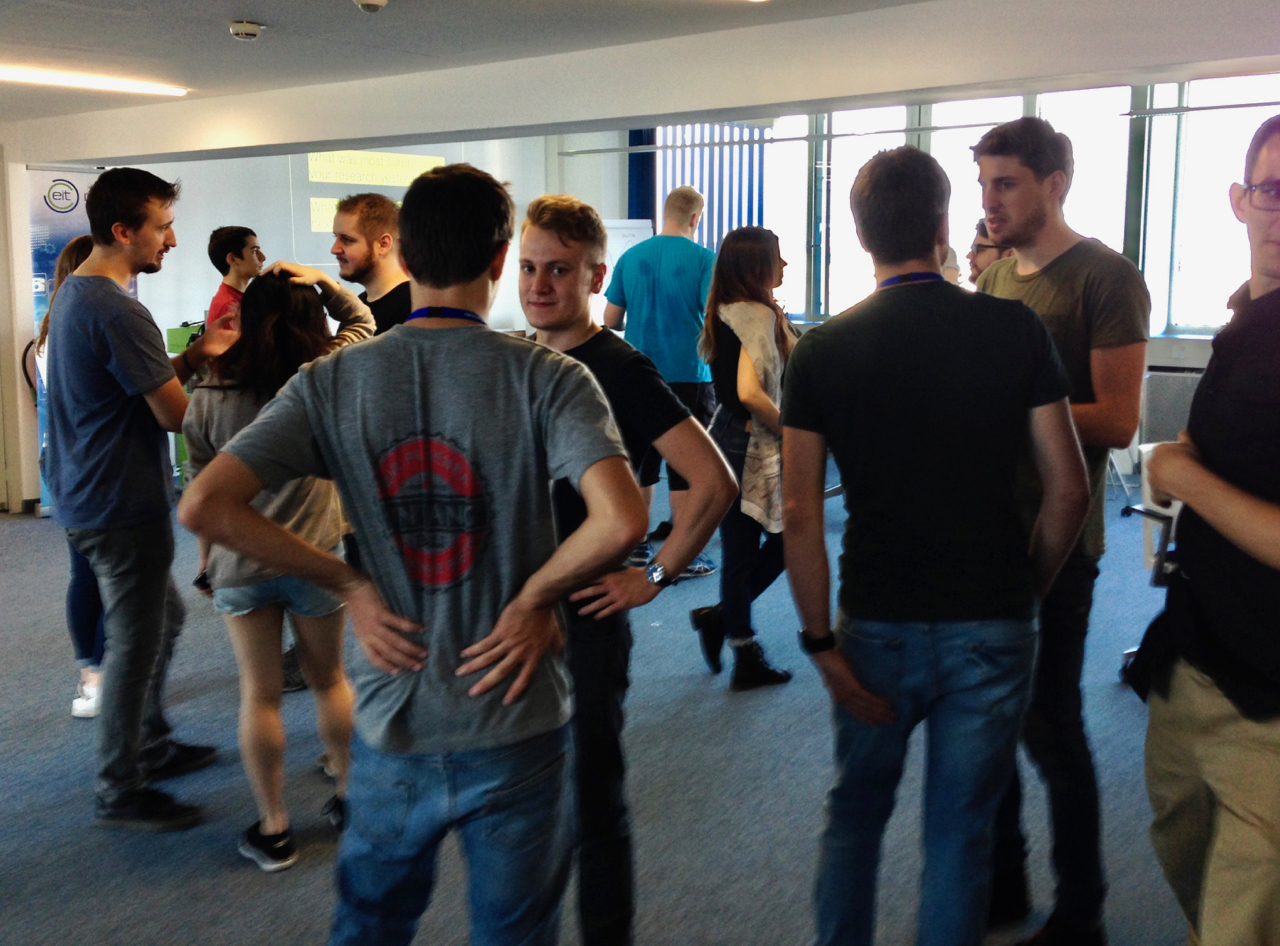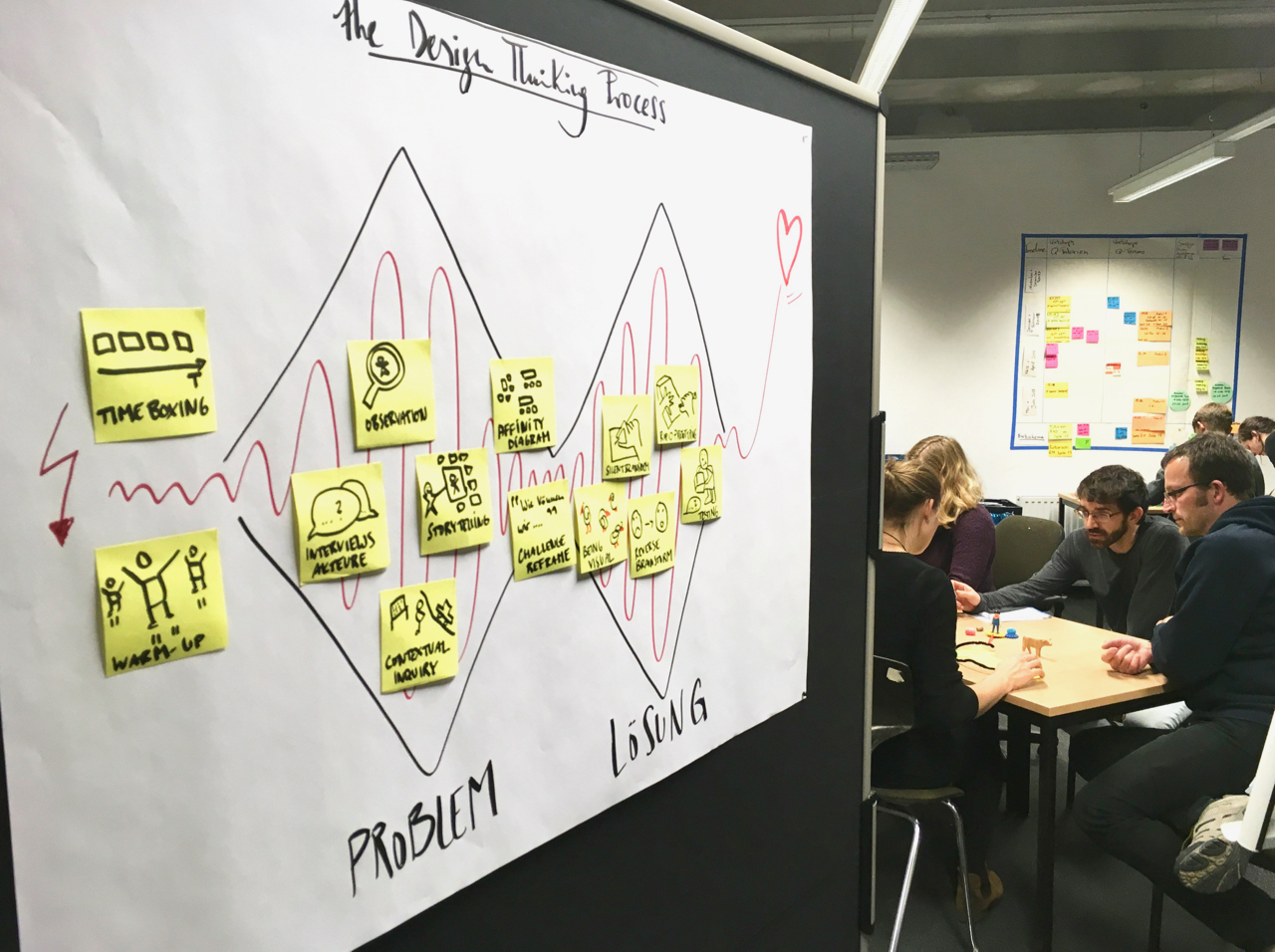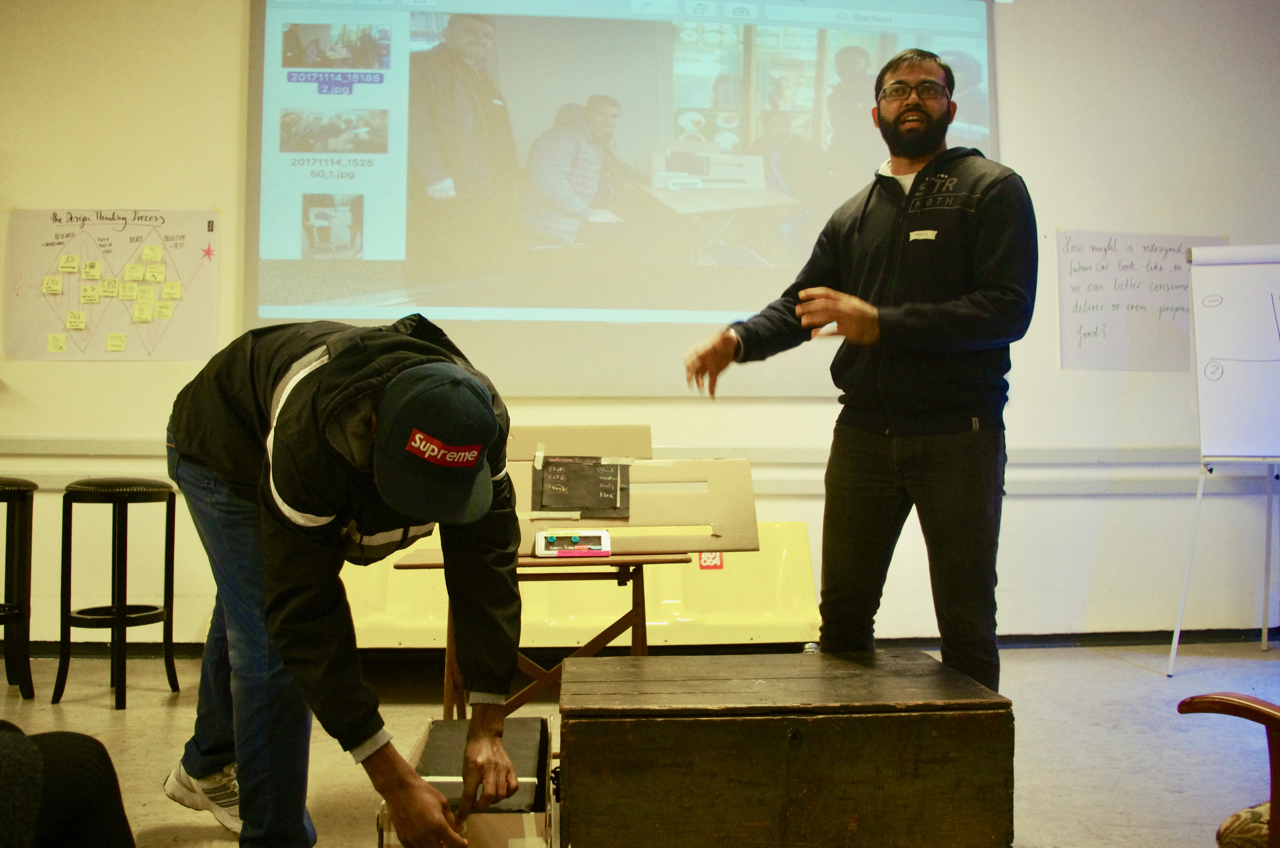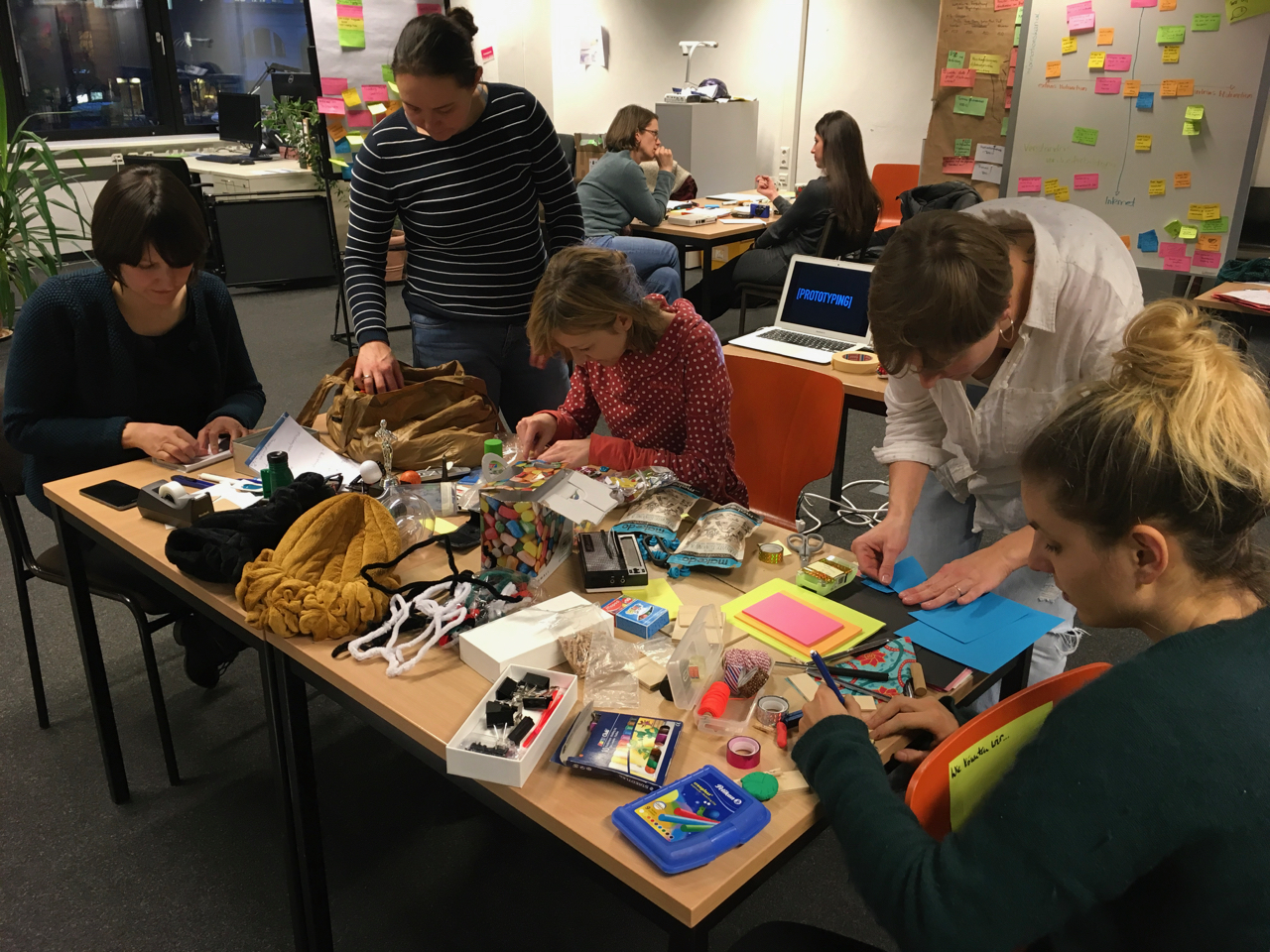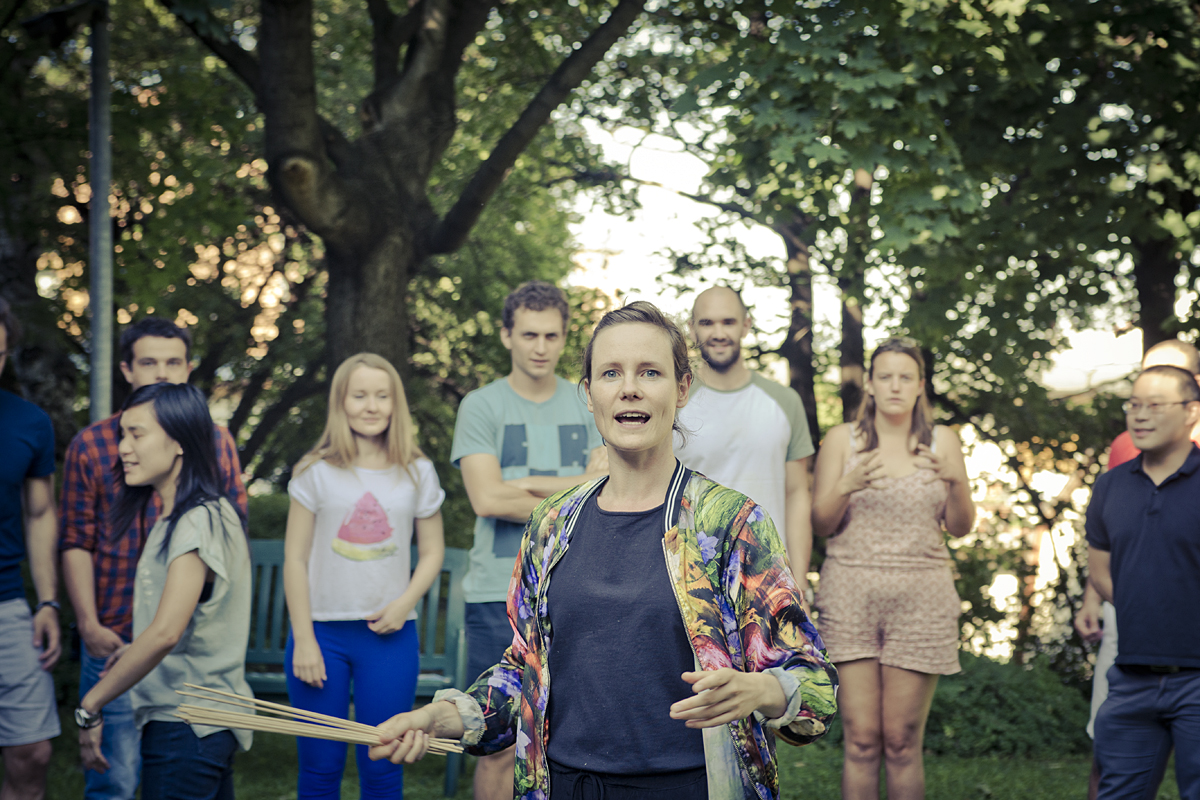 Over the years, I have designed and facilitated numerous other learning formats.
I have collaborated a lot with the so-called Knowledge & Innovation Communities (KIC) of the European Institute for Innovation and Technology:
E.g. by coaching climate-KIC's "The Journey", an intense 3-week program for future professionals in the climate sector. Me and my co-coach travelled together with 30 participants to Budapest and Sofia and used concrete challenges to develop future-oriented skills and capabilities in participants.
Or by designing 3-day to 2-week long workshops on creative thinking, prototyping, human-centered design or sustainable development for the Digital-, InnoEnergy- and Urban Mobility-KIC.
Other clients of mine for this type of service were the Hub for Circular Economy, Volkswagen, TU Berlin and HU Berlin.
Reach out if you would like to cocreate something similar!
Or have a look at my detailed Kompetenzen in case you first want to learn more about my competences around experiential learning.