Case Study | Experiential Learning
How might the Femtec Innovation Lab turn into an empowering project for stipends and case contributors alike?
Sidenote: This is one of my favorite projects , I am a femtec Alumna myself and am doing this for the sixth time right now.
Femtec is a scholarship program for female STEM students. These women pursue degrees dominated by men and the program is part network-building, part training of leadership and innovation skills nifty to thrive on the job market.
The Innovation Lab is the heart of the program: One of the nine partnering tech giants provides an open task from their R&D department and a cohort of +- 25 stipends has four months (alongside studies) to get to the bottom of it together.
The challenge: The students come from various backgrounds, hardly know each other, live all across Germany / Switzerland and the only reward for the whole effort is the vague promise of an essential learning about how innovation really works.
As project coach, I advise the corporation for one part, from specifying the task to good practices around supervision and guidance throughout the project. The greater part of my work, however, consists of coaching the stipends in a way that they perceive the innolab as a challenging and at the same time worthwhile venture for them, in which they gladly invest one day per week during their already busy semester.
I first spend a kick-off week with the stipends. After that, we touch base on a bi-weekly basis and then make time for longer coaching sessions half-way through the project and before the grand finale:
1: The Kick-off Week
To initiate the project, we have four full days together, and I structure these around four topics:
PEOPLE
The stipends are always eager to start right away with the challenge, but I arrange several formats, so that they first get to know each other as individuals, and share their strengths, motivations and vulnerabilities reciprocally. Only once a trust baseline is established, we co-create working groups within the team.
INNOVATION
After we met with the case contributor, we take time to deconstruct and reconstruct the given challenge. Depending on the ask, I share R&D frameworks like Design Thinking or Lean Start-up, acquaint them with innovation jargon and demonstrate tools like Job-To-Be-Done. And: given their diverse backgrounds, I make space for peer-to-peer learning to harvest what is already in the room.
PROJECT MANAGEMENT
I start on a meta-level and describe how project management and the degree of innovation are linked. We then gradually descend through the innovator's mindset, agile vs water-fall and ultimately decide on processes and software tools to plan and execute the project.
COLLABORATION
Throughout the week, I establish rituals like check-ins and -outs, the introduction of the Fail Award, and substituting big discussion rounds with simultaneous content-creation or distributed dialogues. Before the week ends, I share a few more concepts to foster harmonious cooperation such as non-violent communication and promote the creation of a Team Playbook.
Step 4: Co-creating an honest customer journey map
The time had come to play back the observations made. We wanted to validate our hypotheses, collect feedback and ideas for improvement. For this, Elyas and me lured representatives of each department into one meeting to discuss together. Through these cocreative sessions, we were able to go beyond the automatism of blaming the other department and connect the dots between issues arising in different moments of the journey. By then, we had established enough trust among us, that the fields staff were honestly sharing issues and ideas for adjustments, often drawing on past experience with other players in the market.
Step 5: Ideation & prototyping new concepts
To further build on the feedback from the field and start ideating, we concluded the project by gathering all out-of-the-box power within Mobisol – from hidden champions on the ground, who go out of their way to improve the customer experience to the three freelance designers we had on board at that time, as they weren't professionally blinkered like the rest of us. In short, creative sessions both in Tanzania and Berlin, we managed to ideate and quickly prototype new touchpoints and test them right away.
Result 1: Implementation of quick wins
In our observations and conversations, we uncovered a number of annoyances that could be improved right away. These were our low-hanging fruits for immediate relief. They were good for customers, but also helped argue for more immersive research like this and most importantly gave the staff on the ground a feeling they are being heard.
Result 2: Strategy Paper
To start working on the bigger issues we uncovered, we crafted a strategy slide deck. It combined our findings with credible sources, contrasted the issues with how competition is handling it and proposed concrete action items for each challenge we had found. We used this to advance discussions within the C-level and our board.
Result 3: Internal Reports
We also published two reports for internal use. In there, we detailed our findings and summarized customer insights into distinct profiles. These reports that were explored in workshops and circulated internally, used for onboarding and training. They helped staff take in the bigger picture – and they promoted empathy among different departments.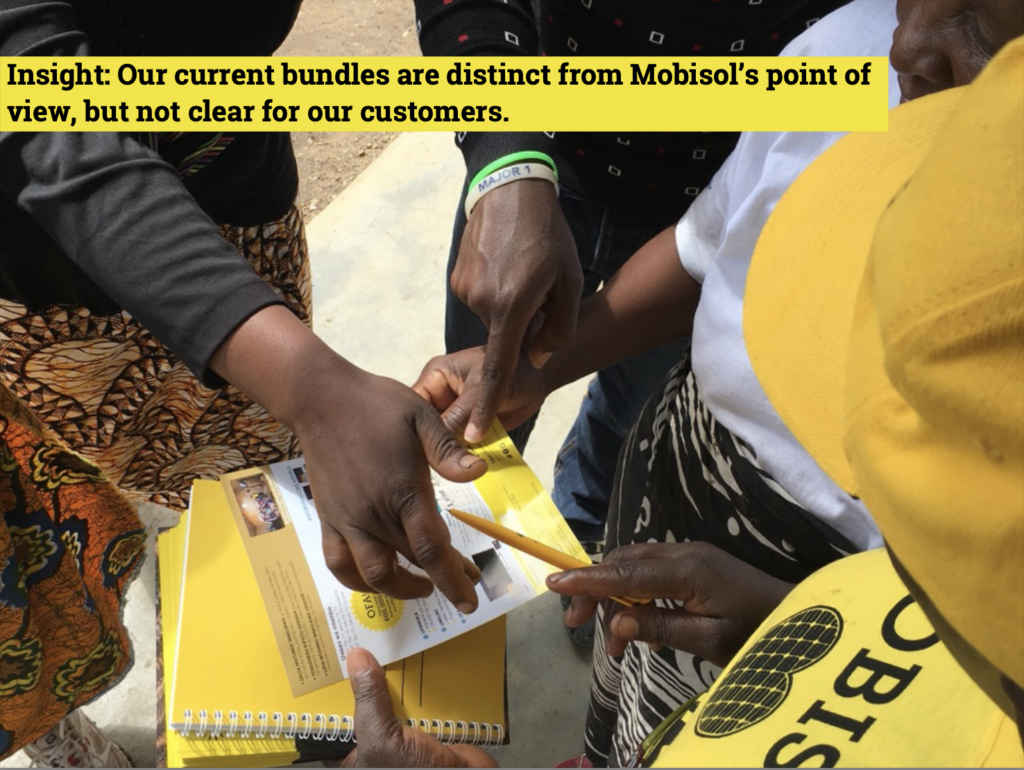 If you want to learn more about my experience and competence around service design, have a look at my detailed skillset. Or reach out to discuss a possible collaboration.