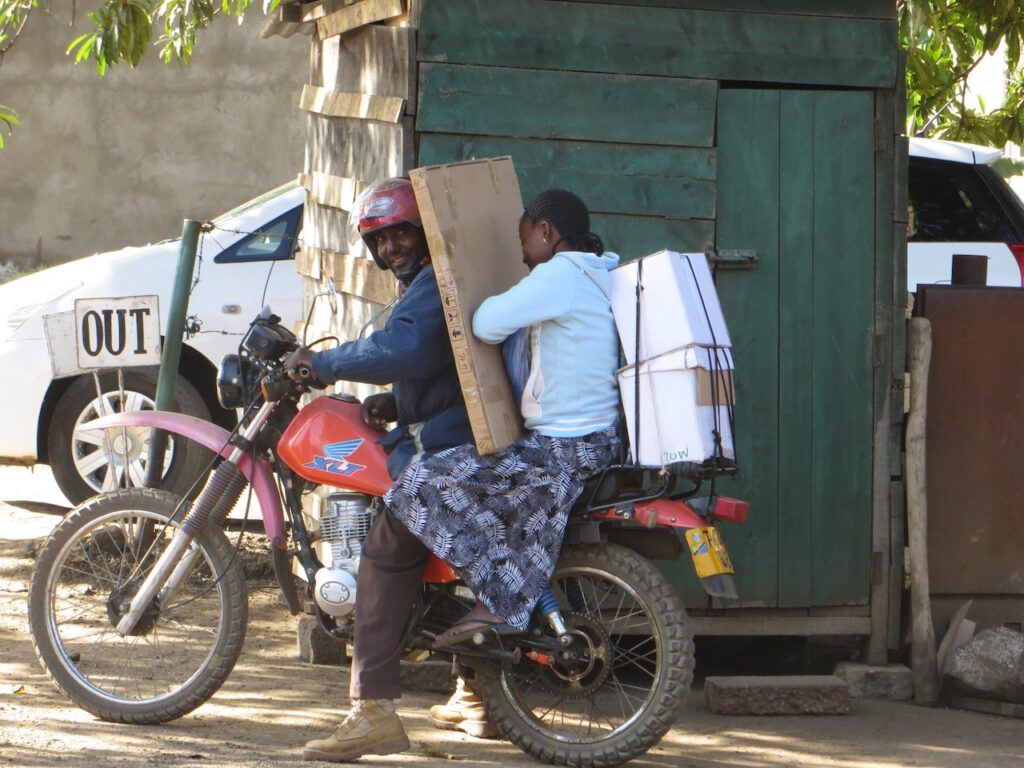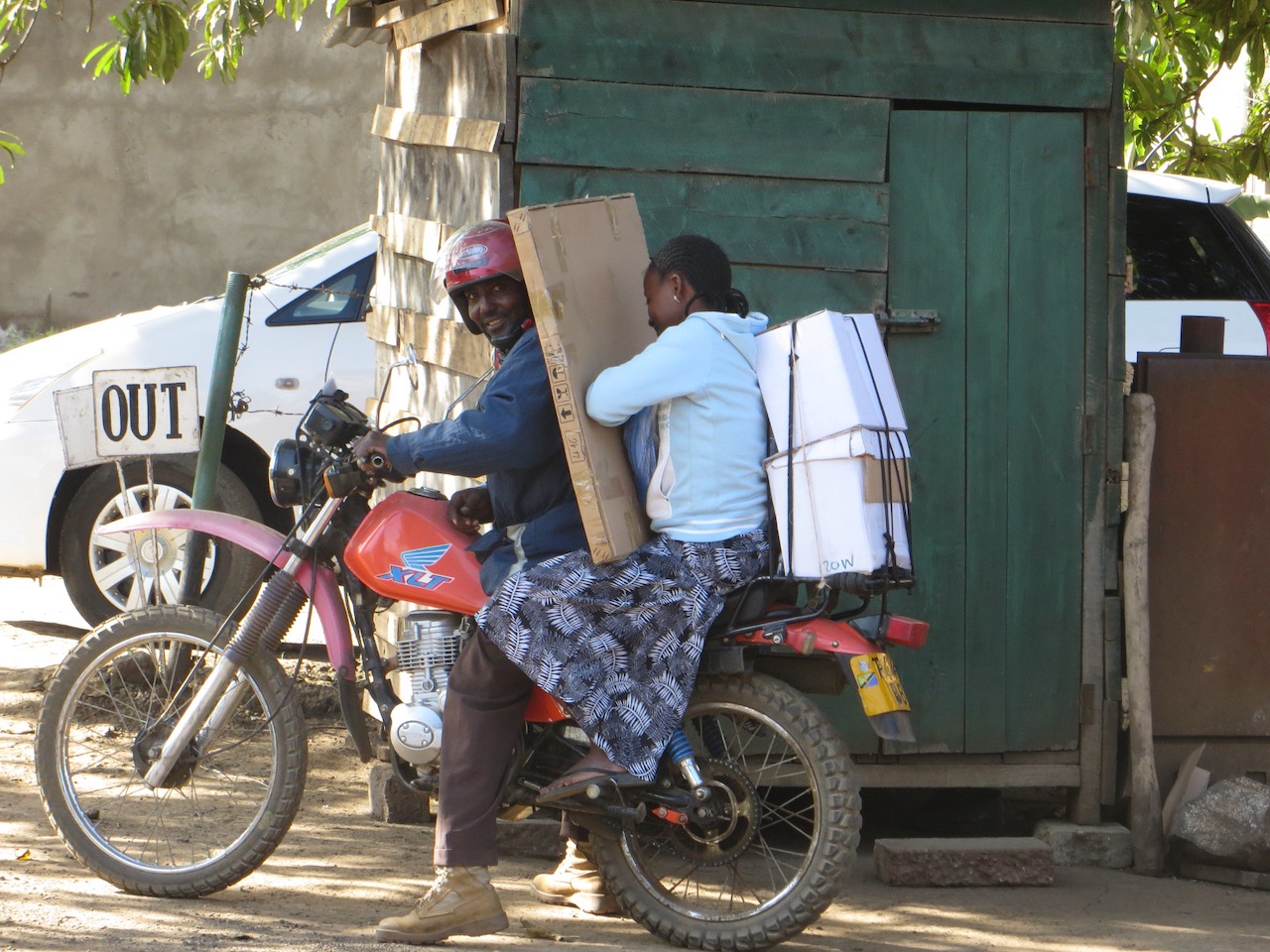 Case Study | Service Design
How might we improve (broken) touchpoints between Mobisol and its customers from first interest till end-of-use?
Sidenote: I led Mobisol's service design unit and worked on multiple topics over the years. In contrast to the work of agencies, so-called in-house service design is not really executed in compact projects. For the sake of storytelling, I condensed several activities into one case study here.
We had researched, developed and set up the ideal customer journey years ago, and our famous "15 Steps to Become a Mobisol Customer" Poster was used everywhere, from training, to sales and customer care.
But how accurate was this representation? Giving that journey a reality check became the goal of this project. As getting to grips with it was a true team effort, I mention my peers in those phases, in which we worked closest.
Step 1: Listen in
Mobisol had five customer-facing departments on the ground (marketing, sales, technical installation, customer care, customer finance). To get a first glimpse at what is bugging them and build rapport, I joined each them all in their team meetings. Connections were made and once they had enough trust in us, we left the office campus for the next step.
Step 2: Observe
Elyas and me hung out for hours at different sales outlets, and the extroverted marketing guys took us to events nearby. I had lunch with technicians and asked them to join them for their next system installation. And I escorted the customer finance team on their quest to get customers with delayed payments back on track. Observing day to day activities also uncovered many hacks that staff use to bypass useless touchpoints or create some that served them better. And for a change, I was glad about the traffic jams on our way back, as it gave us lots of time in the privacy of the car to probe deeper into underlying issues.
Step 3: Probe customers
I had spent some time in Tanzanian living-rooms during pilot phase, and knew how social distance and language barriers may make conversations tough. So in order to get honest vibes from customers, I created a set of so-called cultural probes. In essence, these kits contain a diary with writing prompts, a disposable camera with suggestions what to capture and pens and other small gadgets that make the kit appealing and encourages its use. Pili and me handed these outs at point-of-sale to customers that fell into different categories and let them document a week on their own. Then we visited them and talked.
In addition to these probes, a peer PhD candidate from my research program was investigating mental models of people, who were yet deciding whether to turn to using solar PV or not. Kathrin's in-depth qualitative interviews were a potent source and especially helped to shed light on the decision-making process leading (or diverting) from Mobisol before purchase.
Step 4: Co-creating an honest customer journey map
The time had come to play back the observations made. We wanted to validate our hypotheses, collect feedback and ideas for improvement. For this, Elyas and me lured representatives of each department into one meeting to discuss together. Through these cocreative sessions, we were able to go beyond the automatism of blaming the other department and connect the dots between issues arising in different moments of the journey. By then, we had established enough trust among us, that the fields staff were honestly sharing issues and ideas for adjustments, often drawing on past experience with other players in the market.
Step 5: Ideation & prototyping new concepts
To further build on the feedback from the field and start ideating, we concluded the project by gathering all out-of-the-box power within Mobisol – from hidden champions on the ground, who go out of their way to improve the customer experience to the three freelance designers we had on board at that time, as they weren't professionally blinkered like the rest of us. In short, creative sessions both in Tanzania and Berlin, we managed to ideate and quickly prototype new touchpoints and test them right away.
Result 1: Implementation of quick wins
In our observations and conversations, we uncovered a number of annoyances that could be improved right away. These were our low-hanging fruits for immediate relief. They were good for customers, but also helped argue for more immersive research like this and most importantly gave the staff on the ground a feeling they are being heard.
Result 2: Strategy Paper
To start working on the bigger issues we uncovered, we crafted a strategy slide deck. It combined our findings with credible sources, contrasted the issues with how competition is handling it and proposed concrete action items for each challenge we had found. We used this to advance discussions within the C-level and our board.
Result 3: Internal Reports
We also published two reports for internal use. In there, we detailed our findings and summarized customer insights into distinct profiles. These reports that were explored in workshops and circulated internally, used for onboarding and training. They helped staff take in the bigger picture – and they promoted empathy among different departments.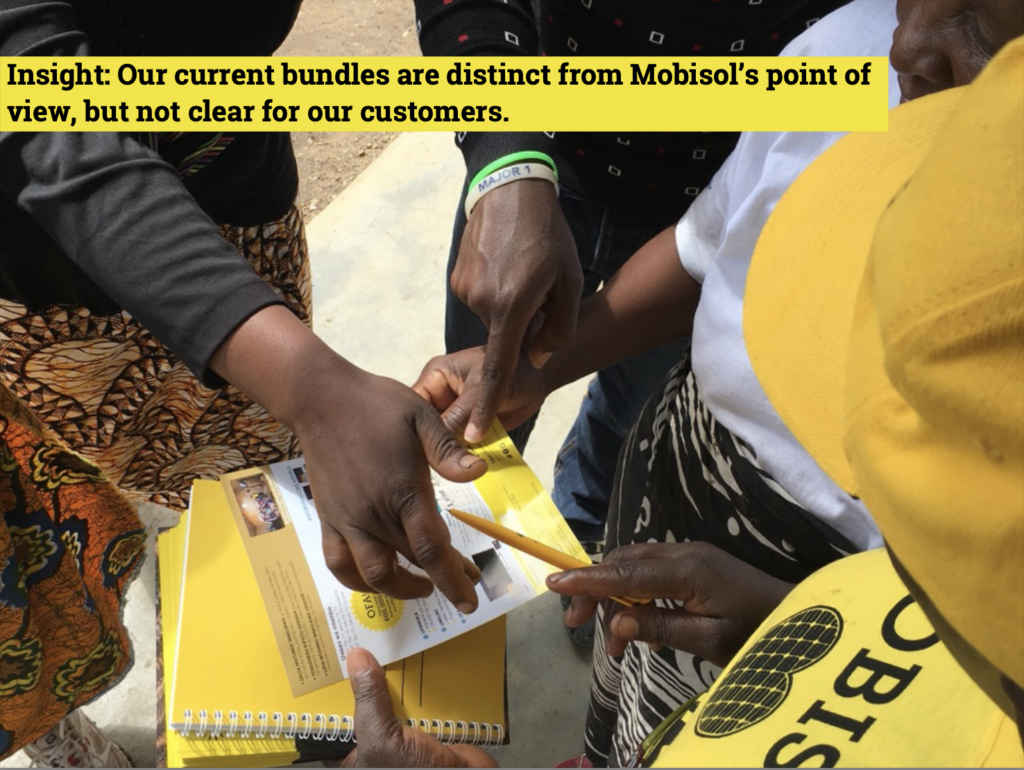 This is one example of how I used service design at Mobisol. With my colleagues, I worked on numerous other service design / customer experience-related projects, e.g.
Combine machine learning with qualitative research to re-use and augment incoming maintenance data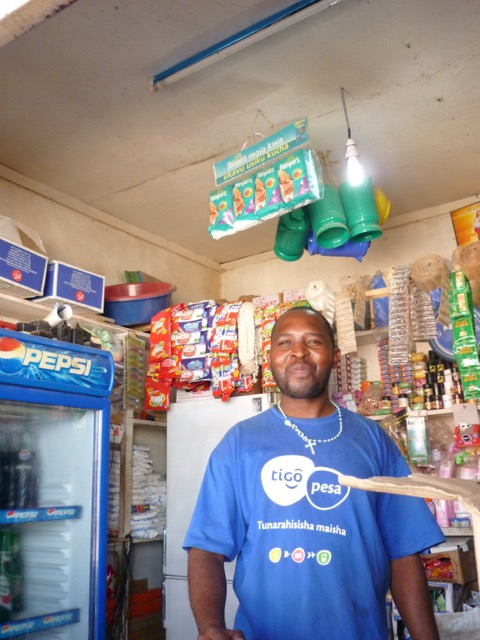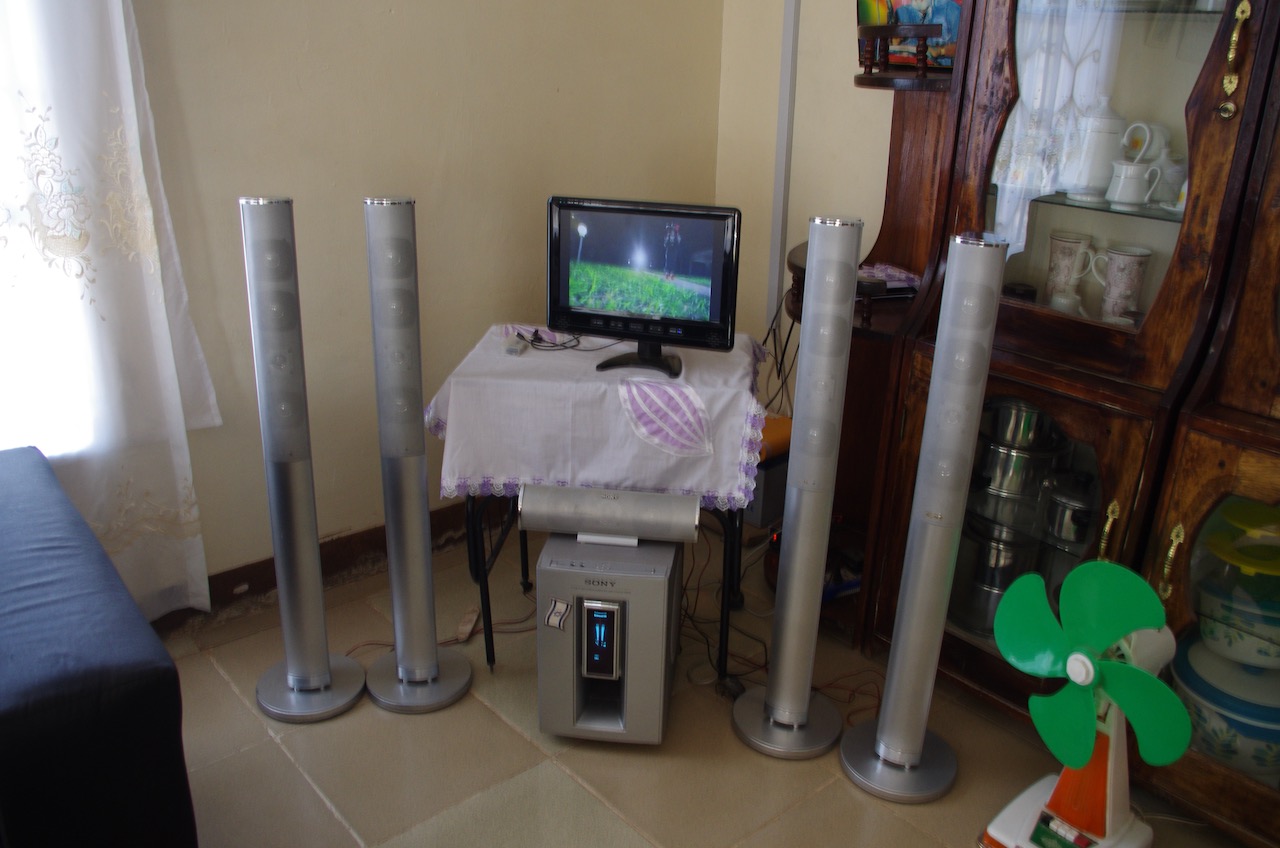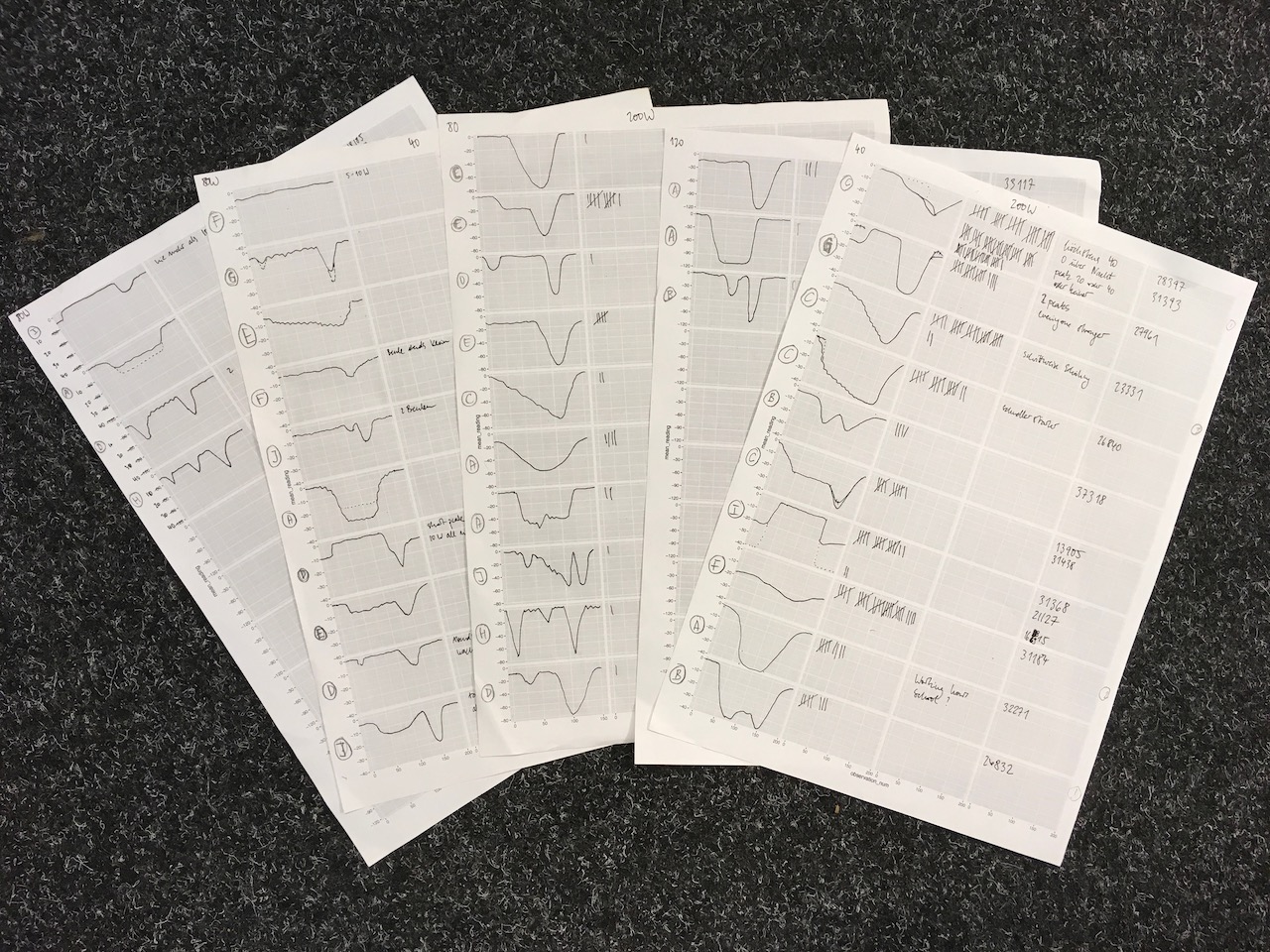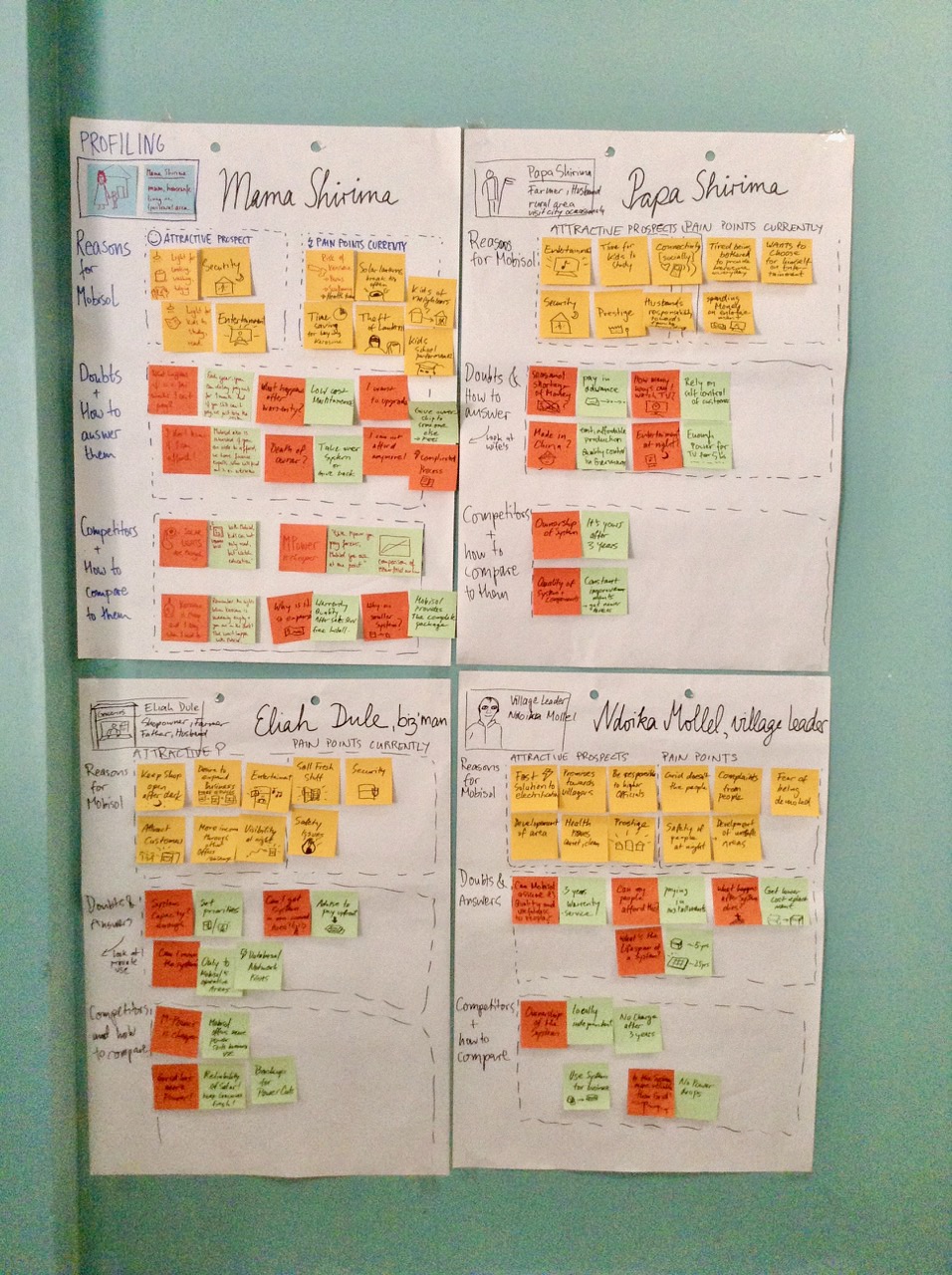 If you want to learn more about these projects, get in touch. Or check out my skillset for more details on my service design competences.